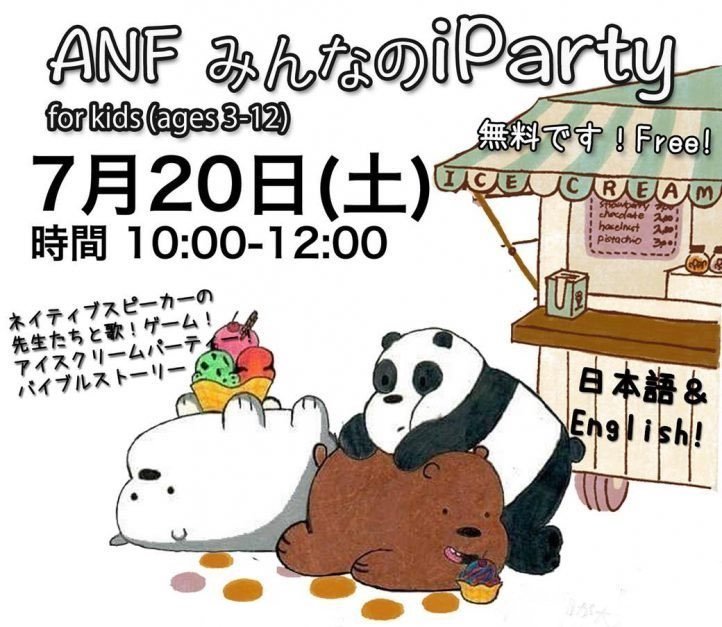 College students from America will lead the children in singing songs, playing games, learning dances and also a Bible story time! We will have ice cream afterwards!  Please join us. This event is for children between 3 and 12. 
Date & Time: 07/20/2019 10 AM ~ Noon
Place: Nakgakute Bunka no Ie @ Art room
201 Nadano, Nagakute
Aichi Prefecture 480-1166
Use our contact form if you have any questions.
Fourteen college students from the U.S. will host the event!
As a Christian church, ANF holds a worship service every Sunday. Our service is bilingual. We welcome first-time visitors and anyone interested in foreigners and English. We also give a message to children as well. We welcome everyone, and it's all FREE. Please visit us! Our service is at 10:30 am every Sunday at Sun Plaza Seasons Hotel in Fujigaoka. Please come whenever you want if you are interested! Check out our website for more details!
We are a protestant church.